The self-confessed bad boy addict despite her charming demeanor has received a lot of thistles regarding her job on the sixth edition of Tusker Project fame. But this girl seems unfazed and bravely takes to the stage every weekend to entertain us.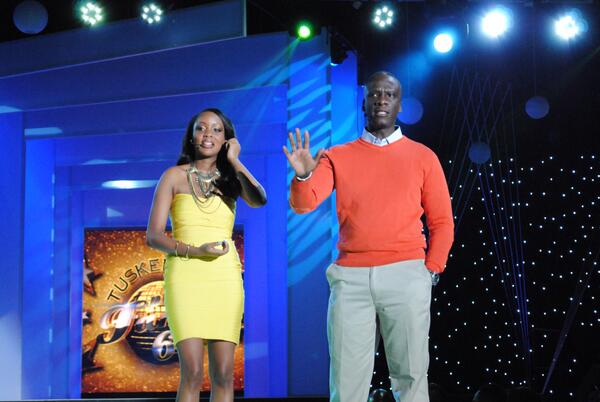 Anyhow, Joey recently played dress up with Victoria Kimani and her brother Kimya and it looked that they had a lot of fun. Check it out
Joey As Nicki Minaj before American Idol,Vikki (dressed as a Mexican gangster), Other characters included Teezus, Al Kebaab, Kimya Sparrow, and Mama bleach-a-lot.